So I was dicking around WordPress when I stumbled upon this little jewel of a blog post over at You Monsters Are People (Mattposky.wordpress.com).
It basically charts how the blogger, in a used book-buying spree, came across a 1988-1989 diary containing the desperate ramblings of a social outcast who, in a succession of entries, goes on to discuss the following wide variety of topics:
Her clear obsession over her three cats: Domino, Pouncer and Misty
Making notes to catch favorite shows, like Alf and The Wonder Years
Making other notes to remind herself to try beer and pray for world peace
The visual similarity between dumplings and the anuses of cats
Her abusive, alcoholic, druggie boyfriend Marv
Her incarcerated brother, who deals with his imprisonment by remembering "ass play will keep me safe"
Her affinity for cartoon-based breakfast cereals, like Mr. T and Pac Man
Her unearthly excitement about the upcoming film She's Having a Baby, starring Kevin Bacon
How some guy in a bar told her that her ass looked so good, it should go in front (a phrase I'm totally going to steal)
Anyway, it's a stellar series of posts, and a blog that is, in general, definitely worth a read. Here are a couple excerpts, but I highly suggest you visit Mattposky.wordpress.com for more wholesome goodness.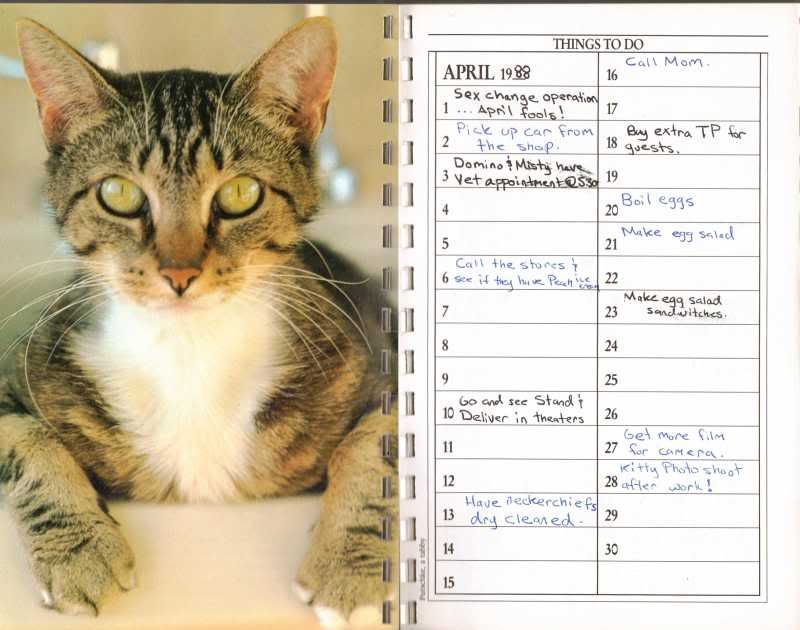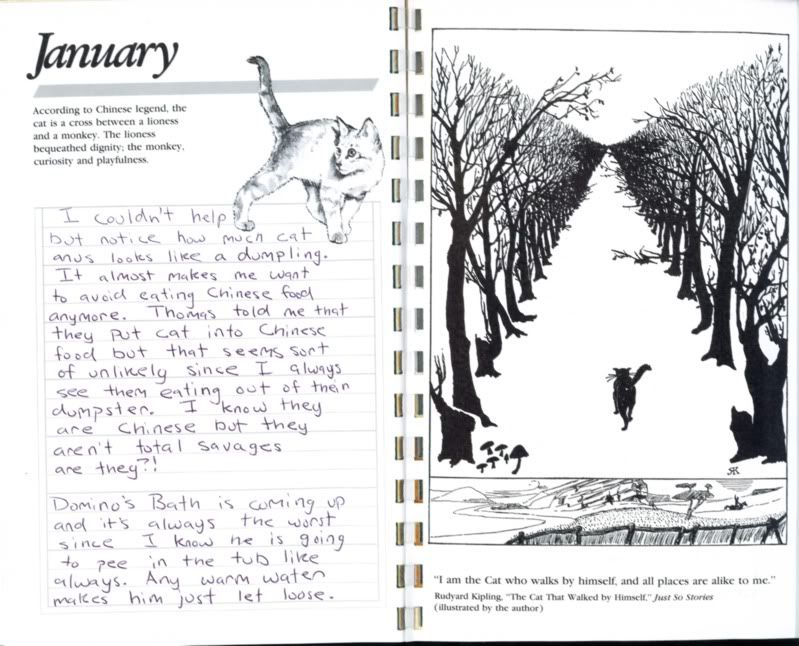 If you're reading this … you ARE the Stevolution.